Spiritual Life Coaching NYC
spiritual life coaching is a path back to yourself
Spiritual traditions throughout the world celebrate the hero's journey home. And the hero's return symbolizes a return to wholeness, prosperity, creativity, ease, fulfillment, and rest.
Our Spiritual Life Coaching Program is a path back to yourself. Hiring a spiritual life coach helps you develop a plan to realize your full potential. With just one spiritual life coaching session, you can make a mental switch, reframe your mindset, and transform your life.
WHAT ARE YOU LOOKING FOR?
What's holding you back from becoming your best self? What's making you feel stuck in life? A spiritual life coach can help you overcome challenges and shine a light on the path ahead.
But not everyone knows what they're seeking.
It's easy to lose sight of who you are when you're dealing with difficult life-changing events, such as a divorce, a health crisis, or the passing of someone you love – especially when different needs pull you in conflicting directions.
Tied up with work, errands, family, and social engagements, it's easy to burn out. And in burnout mode, you don't take time to reflect on your life-much less do anything to change it. Once you become too deeply involved in the turmoil of life, you have a tendency to have a skewed view of the world. Even worse, you could start blaming other people or even yourself for your misfortunes.
So, you forget your purpose.
You might feel acute dissatisfaction, like with a job; or, vaguely out of sorts – like something is missing in life.
You tell yourself that what you want doesn't matter. Your spirit withers.
And without knowing why, you lose your passion and forget what makes you happy in life. Your creativity dries up. And you grumble, without taking action.
Consequently, life becomes flat and boring – punctuated by a few shallow hits of excitement from dinner at a new restaurant, or watching a good movie. But you're always left wanting more.
If you're lucky, you question yourself. You realize that you need a change, but you aren't clear about what to do. So, you begin to reflect.
You've 'checked all the boxes', but something feels 'off': Maybe you don't have enough time for what you love? Or maybe you procrastinate and don't take action because you're afraid to fail?
It doesn't have to be this way.
People don't always know what they want when they look for a certified spiritual life coach. 
An intuitive spiritual life coach can assist you in rediscovering who you are by inspiring you to see and to take action toward cultivating the life you want.
Spiritual life coaching tools help you take tough transitions and turn them into opportunities so you can accomplish your goals and lifelong dreams.
Spiritual life coaching explores your deeply held beliefs and your relationship with the divine so you can find who you are meant to be. A certified life coach can teach you how to live your life in a meaningful way and guide you to a deeper awareness of who you are and the true nature of the world around you.
By identifying your spiritual and energetic barriers, a spiritual life coach will guide you to where you want to be in life.
Life – handled wisely and with compassion – is full of opportunity.
And if you're reading this, you're already on a new path.
You just have to keep going.
WHO IS SPIRITUAL LIFE COACHING FOR?
My clients are people like you-passionate about achieving their dreams.
They are entrepreneurs starting new businesses or outliers prototyping a side-hustle.
They're passionate, innovative, and deep-thinking.
They want help with personal goals like writing a book, building a business, developing a thriving community, gaining freedom, or deepening spiritual practice.
Successful people live by principles. And principles are shaped over a lifetime of development and introspection. You will usually seek out a Spiritual Life Coach when a life transition forces you to clarify the principles or values by which you live. Spiritual life coaching helps you further understand these values so you are able to find your purpose and thrive by doing the things you love.
If you are on this journey, then you already know it's important to develop these three essential qualities: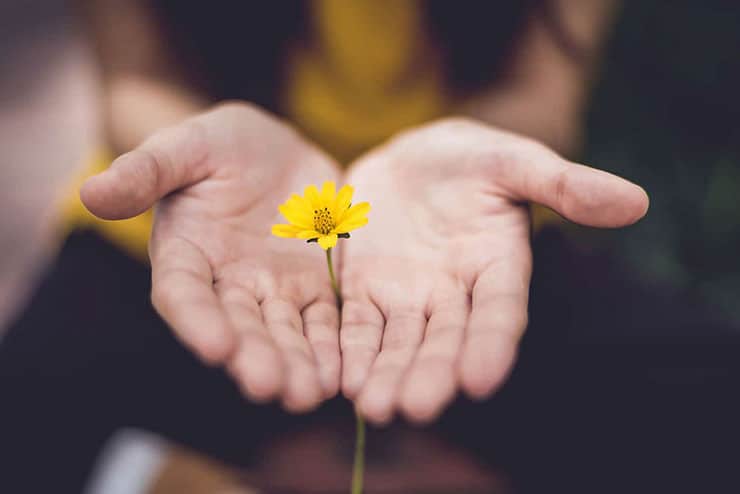 You value values.
Purpose provides you with stability and a sense of direction even when things go wrong and the world seems to be turned upside down. Finding purpose is crucial to living a happy, fulfilling life.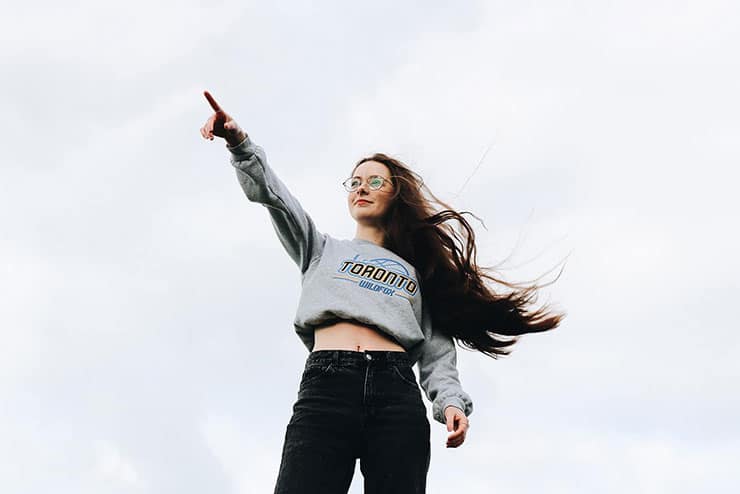 You stand up to forces that want to pull you off your path.
A spiritual life coach works with you to navigate your life, keep you on the path to achieving your goals, and remove roadblocks.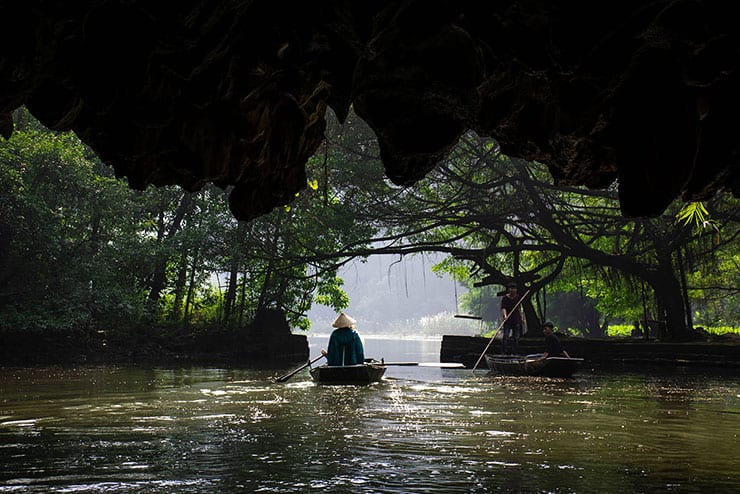 You have the opportunity, time, money, interest, and ability to cultivate your life. Build positive thoughts. Build a happy life.
Negative thoughts lead to upsetting emotions. Then, you might not take action when it is needed or harm yourself and others. To change your mindset and create the life you deserve, you must recognize and eliminate negative thoughts.
"My biggest struggle that transformed as a result of coaching was changing my repetitive, negative thought patterns."
ACTING ON YOUR IMPULSE TO GROW IS THE BEGINNING OF SPIRITUAL LIFE.
Living contemplative life is a time-honored choice.
The choice to live a spiritual life is a powerful, courageous, exciting alternative to the anxiety-inducing, hyper-complexity of modern culture.
Spiritual Life Coaching allows you to recover the purity, simplicity, and health of a cultivated mind. A spiritual life coach also helps you reclaim, renew, and nurture the shining best in you.
Working with a Spiritual Life Coach, you will learn how to balance your spiritual needs with your worldly obligations. This balance allows you to thrive. You'll also continue to nurture rich and meaningful human relations while staying grounded, genuine, and self-aware.
Live. Create with purpose. Act with energy. Communicate with clarity and confidence. Be brave and beat your self-doubt!
HOW I CAN HELP GUIDE YOU ON YOUR JOURNEY
Over the past 10 years, I have helped individuals reach personal goals such as improving their relationships, having children, changing careers, developing business programs, healing, starting companies, and aligning their lives with exciting, altruistic values.
As a spiritual life coach in NYC, I teach by example. I have realized my own vision of the Good: writing and publishing essays on Buddhism, life, poetry, and art, while studying Buddhism, living in New York City, building a hermitage in the mountains of North Carolina, and resuscitating a temple for Buddhist study and practice in Kyoto, Japan.
If you want to establish a genuinely creative, spiritual life but need a little guidance, mentoring, encouragement, support, and help, take advantage of an invaluable opportunity to set up a Free Consultation with me.
Take action. Explore your situation, and see if my spiritual life coaching is a good fit for you.
"Soken's wisdom, compassion, and light make this an amazing experience that meets you where you are, giving you invaluable and sound tools for growth and self-care"
YOU'LL RECEIVE A PROGRAM DESIGNED TO YOUR SPECIFIC NEEDS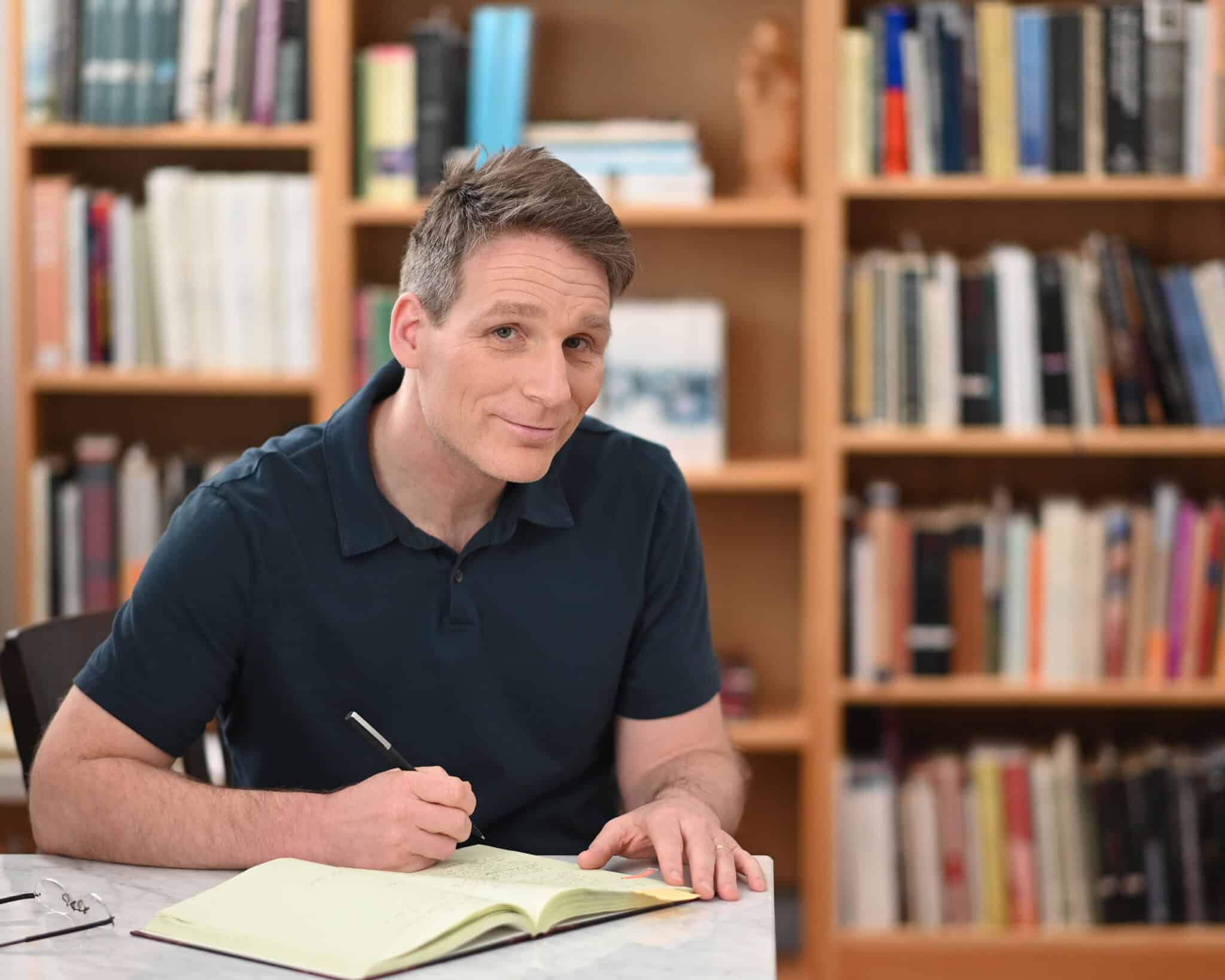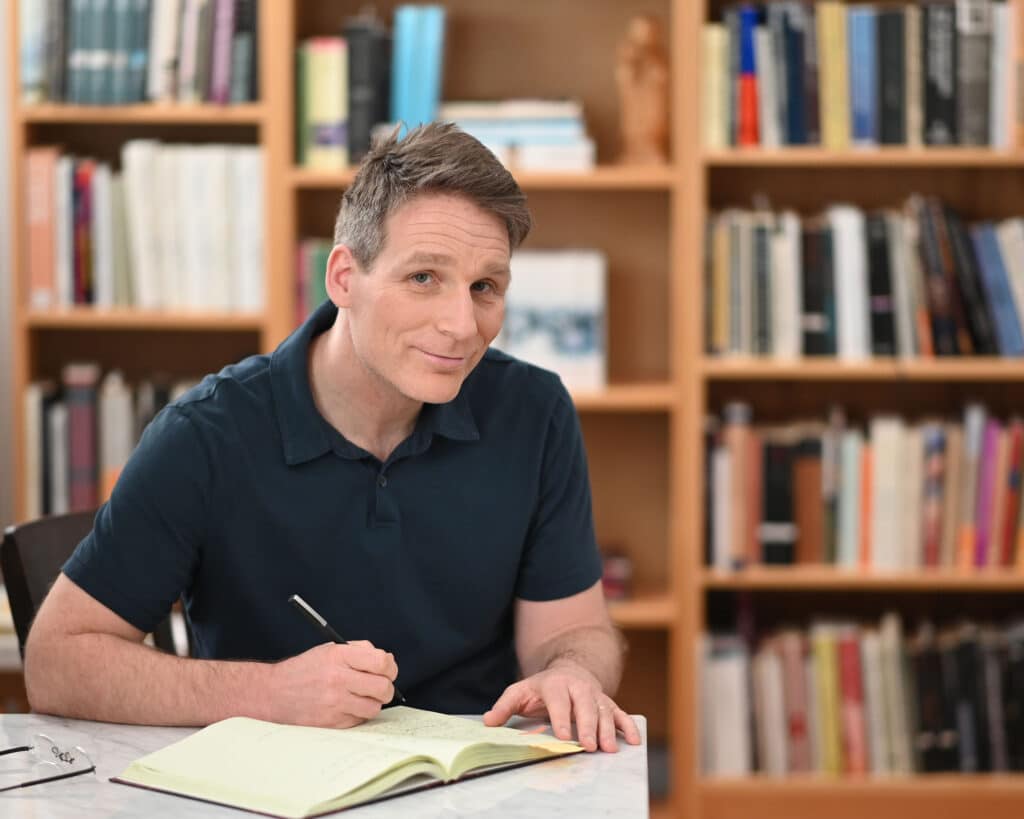 YOUR SPIRITUAL LIFE COACHING PLAN INCLUDES:
Six 90-minute calls
Personalized reading recommendations
Exercises for reflection
Bi- weekly check-ins
Phone and video calls
Your vision, your goals, your plan
My spiritual life coaching program won't just leave you to figure it out on your own. I'll be with you every step of the way to help guide you on your journey to self-improvement.
WHAT DOES THE SPIRITUAL LIFE COACHING PROGRAM LOOK LIKE?
Through a combination of spiritual life coaching tools, research-based coaching protocols, contemplative practices, and spiritual mentoring you'll reflect and take action toward realizing an amazing life.
Your spiritual life coaching sessions include one-on-one mentoring around meditation. Or we might have an open-ended discussion that clarifies what you're thinking, what's important to you, what you value in life, and what actions make sense for you to take right now.
We might also design a regimen for a private spiritual retreat based on philosophy, literature, and spiritual texts from traditions with which you resonate. These kinds of retreats clarify your interests and strengthen your sense of purpose. Also, we'll begin to see what your life might look like if you lived courageously, confidently, and based on what you value most.
Coaching conversations in my spiritual life coaching program will provide you with insight, accountability, and support that unlock the innate resources you need to grow, improve, and shed mental clutter.
Contemplative Practices aid your ability to reflect and think more clearly about your life.
Spiritual instruction in a tutorial format will provide a way for you to cultivate, deepen, and widen your life's meaning and purpose.
The spiritual life coaching program is a fun and exciting process; however, it does require a commitment to your personal growth.
Together, we'll take a look at what kind of study arrangements make sense for you, because even if you feel like spiritual study is an impossible task, there is always a way to take the next step.
The practices and conversations in this intuitive spiritual life coaching program are designed to refine your sensitivity and develop self-awareness. Consequently, you'll begin to heal and purify your mind. You'll begin to see and observe life as it is, and you'll develop the skill and confidence to act warmly and compassionately-without unnecessary and exhausting struggles-in agreement with nature as it is.
In this way, the world opens up for you, nourished by love and truth: two essential ingredients for stability and peace of mind.
When you are choosing a Spiritual Life Coach, teacher, or guide, the two most important considerations are (1) the content of your advisor's words and (2) the suitability of your advisor's style with yours.
So, when we meet-or when you have any kind of spiritual interview for that matter-pay attention to how you feel.
Are you interested and excited? Do you feel an affinity for what's being said? Can you relate? Are you inspired to take action? Do you experience comfort, excitement, or enthusiasm?
If so – if these words excite and inspire you -great!
Contact me.
Let's talk!
BOOK YOUR FREE SPIRITUAL LIFE COACHING CONSULTATION
FREQUENTLY ASKED QUESTIONS
WHAT IS A SPIRITUAL LIFE COACH?
A Spiritual Life Coach helps you cut through confusion and gain insight into yourself.
With a spiritual coach you can identify and achieve your higher purpose in life by recognizing deeply rooted limiting beliefs and focusing on personal growth.
WHAT DOES A SPIRITUAL LIFE COACH DO?
A spiritual coach helps you set and achieve spiritual goals.
To this end, Spiritual Life Coaches have a number of techniques and exercises they use to help their clients.
These tools include contemplative practice, meditation, accountability structures, creating a life plan, active listening, reframing experience, and opening new horizons.
DO I NEED A SPIRITUAL LIFE COACH?
Yes, if you care about your spiritual life, you need a spiritual coach.
Our society is so materially driven that in order to stay true to your spiritual principles you will need a coach, mentor, teacher, preacher, pastor, reverend, master — someone professional and serious — to help you stay the course.
SPIRITUAL LIFE COACH VS BUDDHIST LIFE COACH: WHAT'S THE DIFFERENCE?
Both a Spiritual Life Coach and Buddhist Life Coach will:
help you develop insight into your true nature, so you are not afflicted by insecurity and doubt,
gain clarity about who you are so that you are not thrown off-center by unexpected circumstances and triggering phenomena,
understand what truly motivates you so that you can act and communicate with energy and confidence, and
live in harmony with your true nature, so that your life is experienced as creative flow rather than struggle and force.
However, a Buddhist coach will also work tirelessly in the effort to help you raise Bodhi Mind.
HOW CAN A SPIRITUAL LIFE COACH HELP ME?
A spiritual coach can help you build a coherent life so that you are aligned with your true purpose. And a spiritual coach will support you in your efforts to live a successful spiritual, balanced, compassionate life.